Destinations
#sayyesinswitzerland
In March 2023, we finally embarked on an educational trip to St Mortiz & Zurich (Switzerland) generously hosted by Switzerland Tourism to discover the popular spots for weddings.
It is no longer a secret that Switzerland offers a captivating blend of natural beauty, cultural charm, and romantic allure, making it an exquisite wedding destination. Here, we share the wildest moments of our trip and you will understand why saying yes in Switzerland will be an unforgettable experience.
Our wildest moments at St Moritz – Waldhaus Sils
Waldhaus Sils, located in St. Moritz, Switzerland, is a renowned luxury hotel and retreat nestled in the breathtaking Engadine Valley, surrounded by majestic mountain peaks, pristine lakes, and picturesque alpine landscapes. The amazing property offers a range of luxurious hotel rooms that provide a captivating blend of comfort, style, and scenic views. Each room is meticulously designed differently, to create a welcoming and serene atmosphere, ensuring a memorable stay for guests.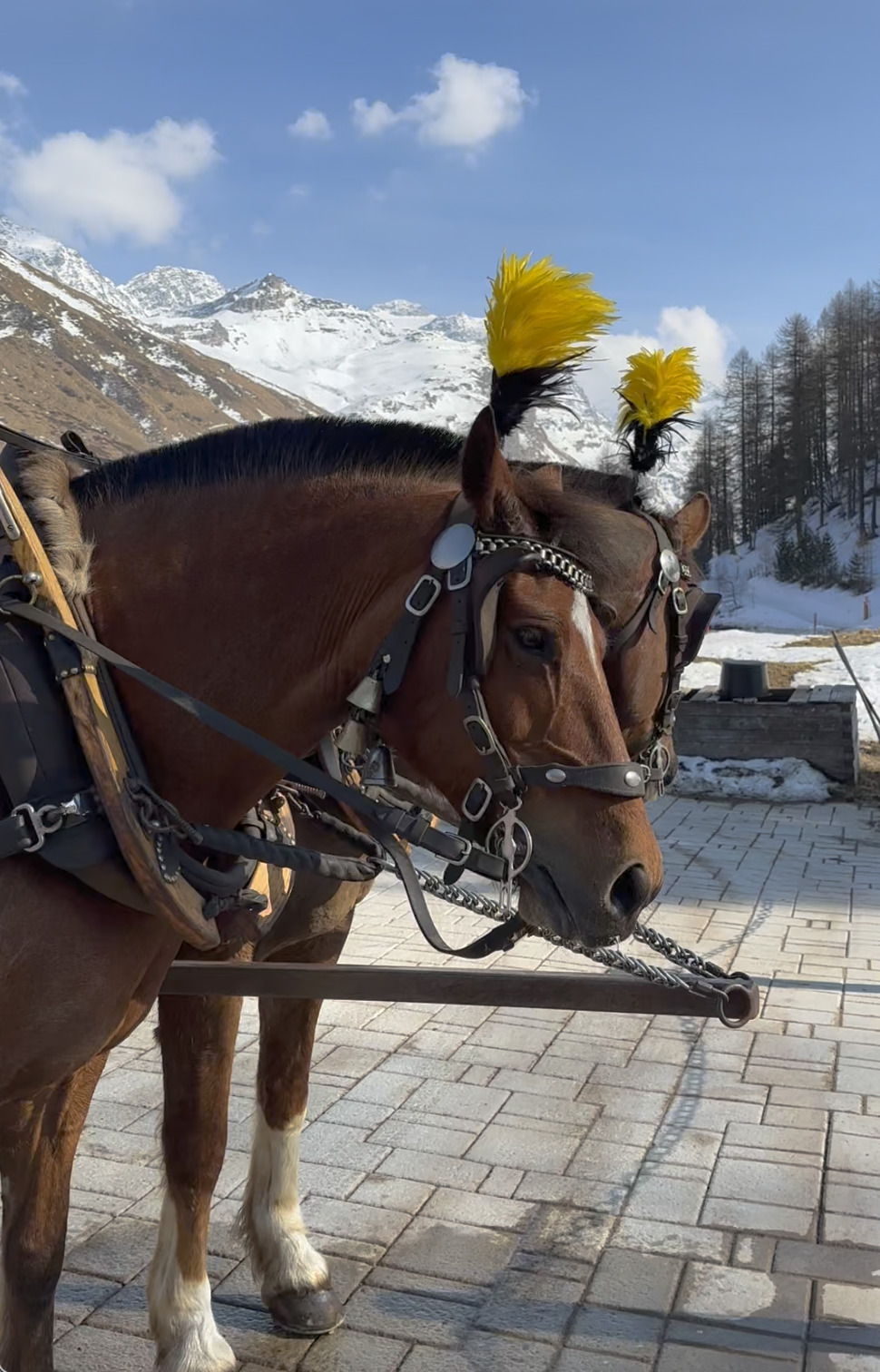 As part of guest experience, Waldhaus Sils also offers horse riding experiences as part of its array of recreational activities for guests to enjoy. Nestled in the picturesque Engadine Valley of St. Moritz, the hotel provides a beautiful backdrop for horse riding adventures.
One of the best restaurants we have visited was Langosteria which source the finest ingredients from all over the world. Our favourite has to be the pappardelle that is cooked to perfection.
Our wildest moments at St Moritz – Diavolezza
We also visited Diavolezza, a stunning mountain peak, that can serve as a remarkable wedding spot. Its breathtaking beauty and panoramic views make it an exceptional choice for couples seeking a unique and memorable wedding experience. Guests can enjoy a scenic ride via the cable car to reach the mountain peak, immersing themselves in the awe-inspiring views along the way.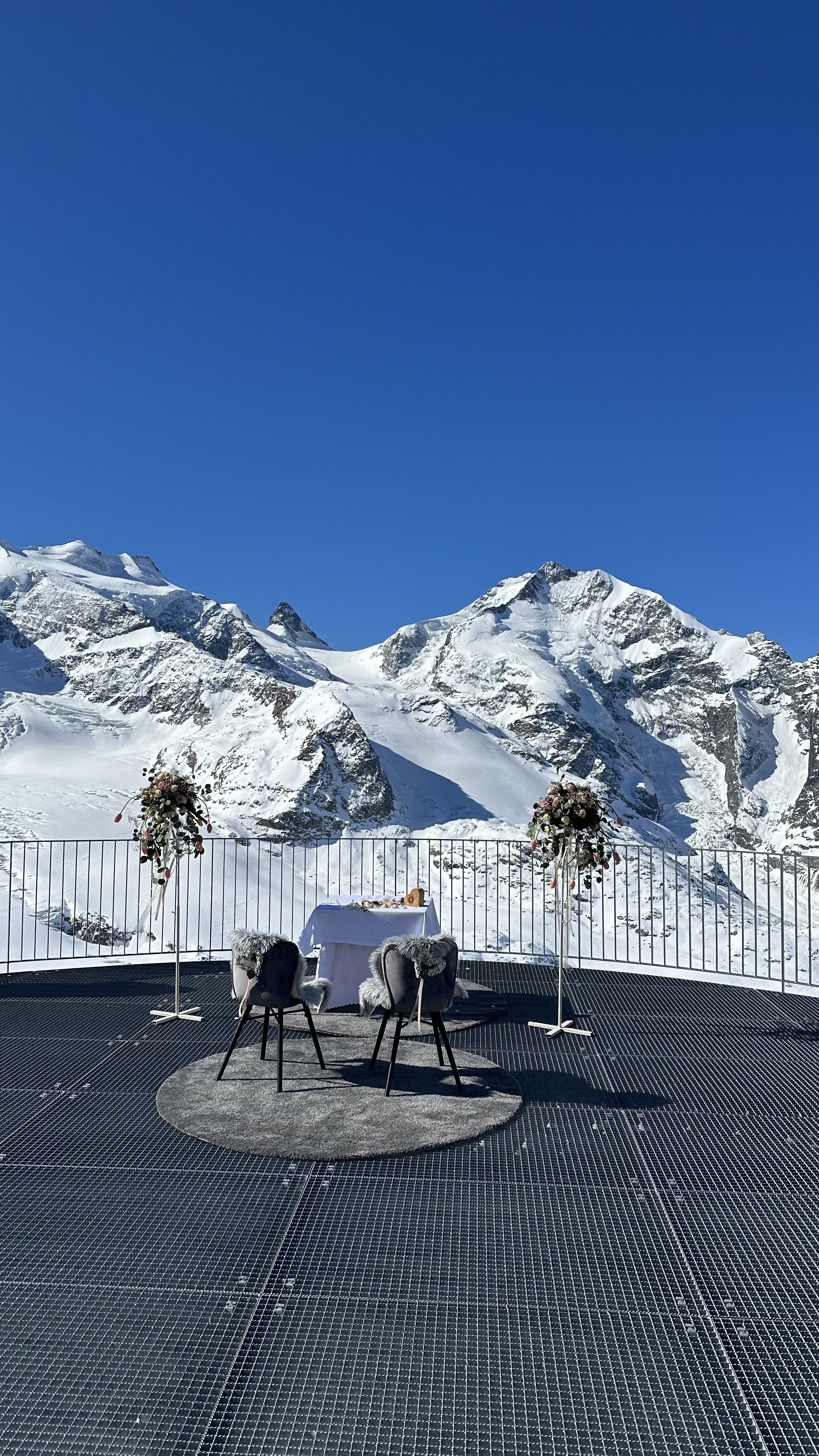 At the top of Diavolezza, various options are available to customize the wedding experience to suit the couple's preferences. Outdoor ceremonies can take place on a mountain terrace, with the majestic peaks and glaciers as a backdrop.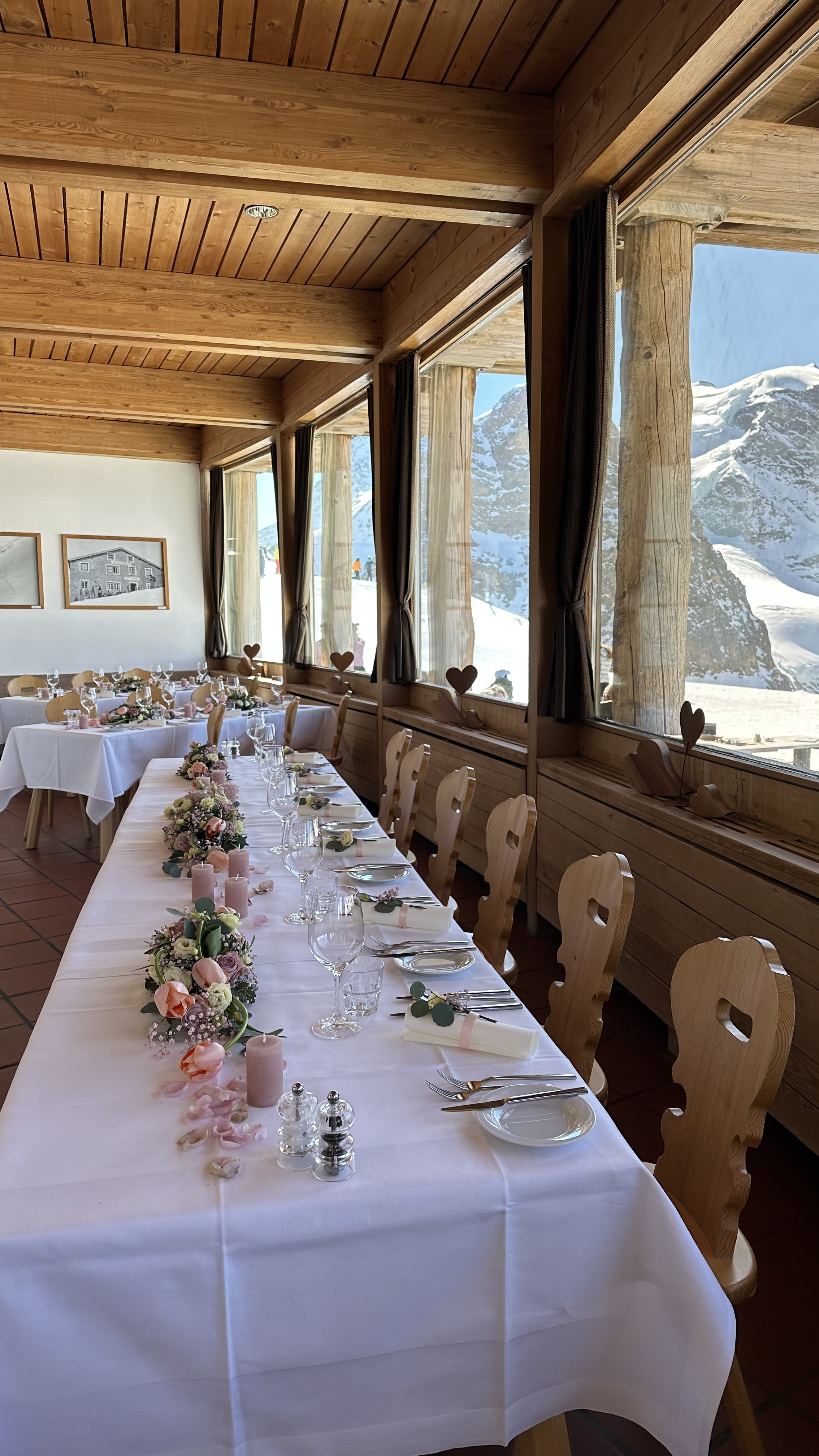 For the reception, there are possibilities for both indoor and outdoor spaces, depending on the couple's preferences and the season. Panoramic restaurants or outdoor terraces overlooking the Engadine Valley provide a remarkable setting for a celebratory feast, complete with exquisite cuisine and attentive service.
Our wildest moments from St. Moritz to Zurich – Alpine Classic Pullman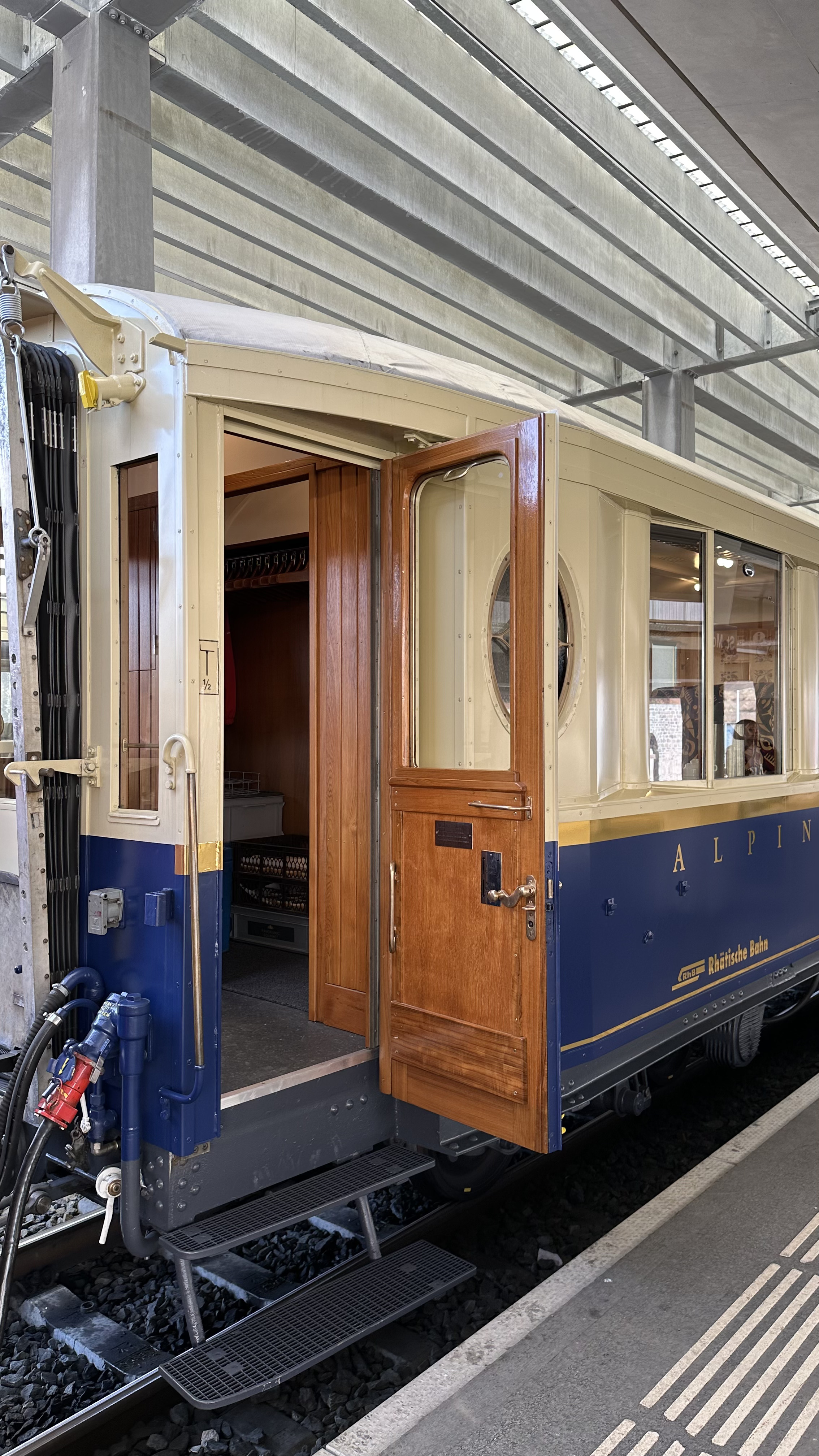 As if the trip has not been wild enough, we were arranged to take the Alpine Classic Pullman Express private carriage, a luxurious and exclusive rail travel experience, offered by the company Alpine Classic Pullman.
It provides a unique opportunity to enjoy a private and personalized journey through the scenic landscapes of the Swiss Alps. The private carriage is a beautifully restored vintage or heritage train car that exudes elegance, charm, and nostalgia. It is meticulously designed to recreate the ambiance of a bygone era of luxury rail travel. The carriage features plush seating, refined decor, and attentive service, offering passengers a truly indulgent experience.
It is an ideal option for special occasions, celebrations, or corporate events where privacy and luxury are paramount. The private carriage experience may also include additional amenities and services such as a dedicated host or hostess, a private bar or lounge area, and entertainment options to enhance your journey.
Our wildest moments at Zurich – Dolder Grand Hotel
Dolder Grand Hotel offers a harmonious blend of luxury, history, art, and natural beauty featuring guest space that is meticulously designed with sophisticated furnishings, modern amenities, and thoughtful touches to ensure the utmost comfort and relaxation.
Its exceptional accommodations, exquisite dining options, wellness facilities, and exceptional service combine to create an unforgettable stay for guests seeking the finest experiences in Zurich.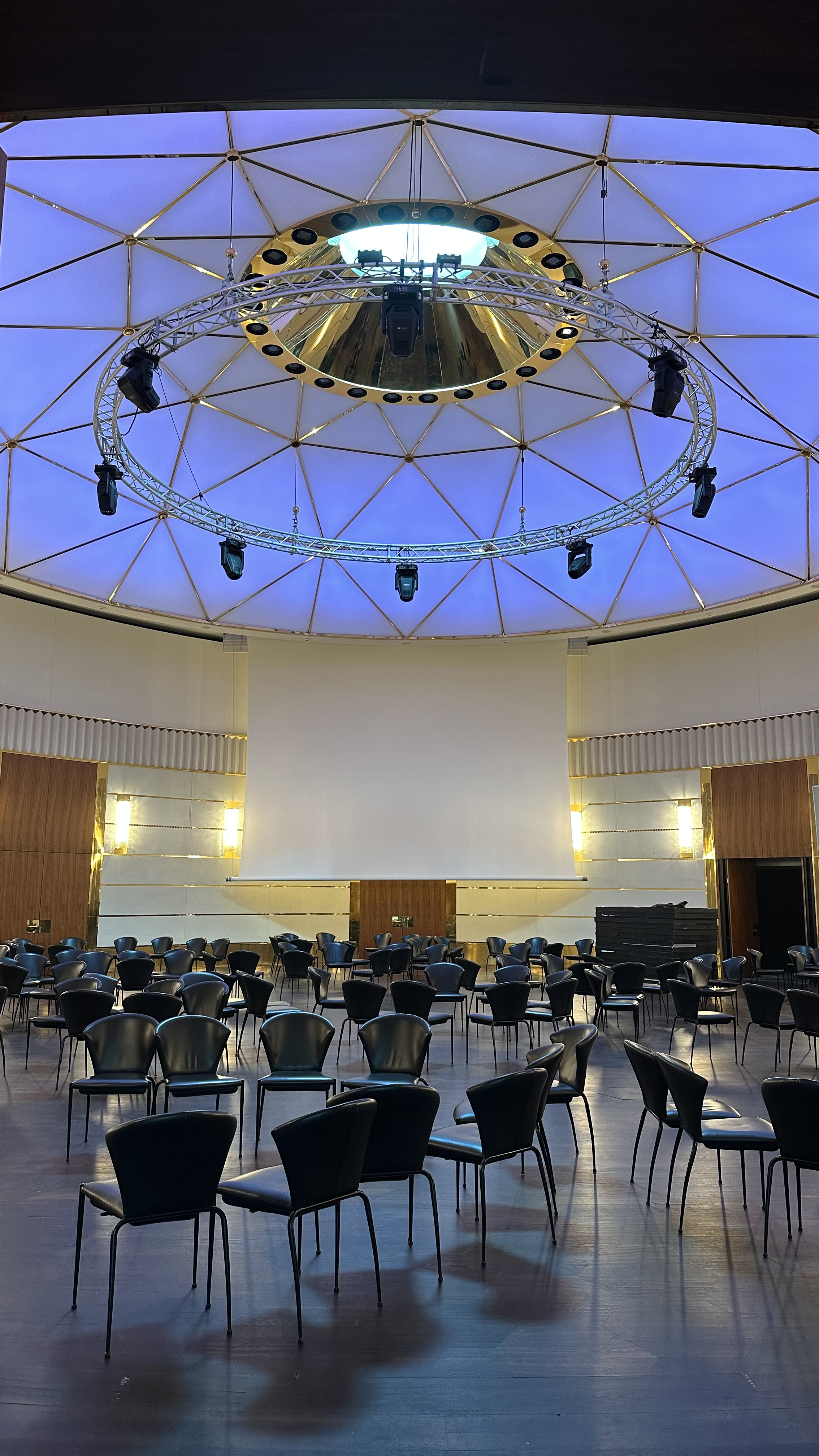 This luxury property also have several wedding spaces to offer. The main ballroom offers a spacious and versatile setting, accommodating a large number of guests with ample room for dining, dancing, and entertainment. It can be transformed and customized to suit different event themes and styles, allowing hosts to create their desired ambiance.
Our wildest moments at Zurich's Old Town
Last but certainly not least, our last destination was Zurich's Old Town – one of the best-preserved medieval town centers that offers a rich blend of history, culture, and picturesque architecture. It is nestled on both sides of the Limmat River, with narrow winding streets and cobblestone alleys that evoke a sense of old-world charm.
Wandering through the narrow streets of the Old Town, we discovered quaint shops, boutiques, and art galleries showcasing local craftsmanship and contemporary art. The district is also home to vibrant squares such as the bustling Lindenhofplatz, where locals and visitors gather to relax and enjoy the charming surroundings.
The Old Town is also a cultural hub, hosting various museums, including the Swiss National Museum, which showcases Switzerland's rich heritage, and the Museum Strauhof, focusing on literature and culture. Art lovers can explore galleries and exhibitions, while history enthusiasts can learn about Zurich's past through its many museums and landmarks.
The district's central location makes it easily accessible by public transportation, and it provides an excellent starting point for exploring other attractions in Zurich. The mix of historical sites, cultural offerings, shopping opportunities, and dining experiences make Zurich's Old Town a vibrant and captivating destination.
Your wildest moments in Switzerland
If you'd like to have your own wildest moments in Switzerland, let's begin with an initial complimentary consultation to share your visions.
Say yes in Switzerland with The Wildest Dreams. Enquire here.